The original starter yeast selected for wine application. A classic strain for grand cru; known for neat, clean fermentations that respect premium fruit.
Good alcohol tolerance (15%), medium kinetics and medium nitrogen requirements.
Low producer of volatile acidity.
Well adapted to barrel fermentation with limited temperature control.
Easy-2-Use™.
Saccharomyces cerevisiae.
Application: Suited for all varieties: red (Cabernet Sauvignon, Cabernet Franc and Merlot), white (Chardonnay, Viognier, Chenin Blanc) and rosé.
Packaging: 500 gram packet and 10 kg box.
Recommended Dosage: 2 lb/1,000 gal (20 g/hL).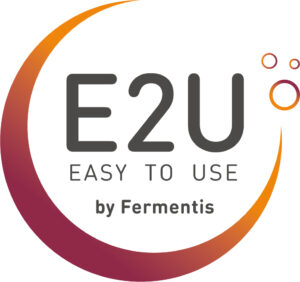 Fermentis' innovative E2U™ ("Easy to Use") yeasts offer the option of pitching directly into must without rehydrating, saving you time and money and allowing you to get more done with fewer people. Extensive testing has shown no change in flavor, aroma, color, or alcohol % regardless of preparation method used (normal rehydration, cold or hot water, or direct inoculation in the must). Look for the E2U™ icon throughout the Fermentis portfolio. See how it works: